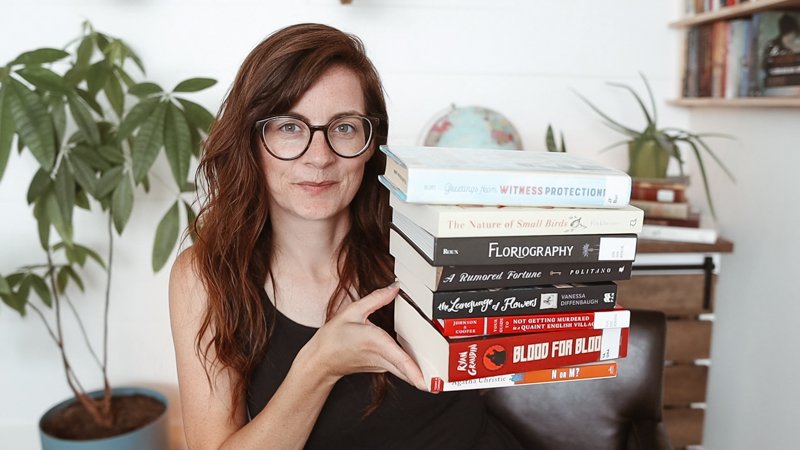 I (accidently) read SEVEN books in SEVEN days – AUGUST reading wrap up
This week I unintentionally read seven books in seven days!
It was a nice break from my last update when I only got four books read over the course of a week and a half but some weeks are just like that.
Here's my thoughts on the books I read:
THE BOOKS
Greetings From Witness Protection
The Nature of Small Birds
A Rumored Fortune
The Language of Flowers
Floriography
Your Guide to Not Getting Murdered in a Quaint English Village
Blood for Blood
N or M?
Let me know if you read anything interesting this week!