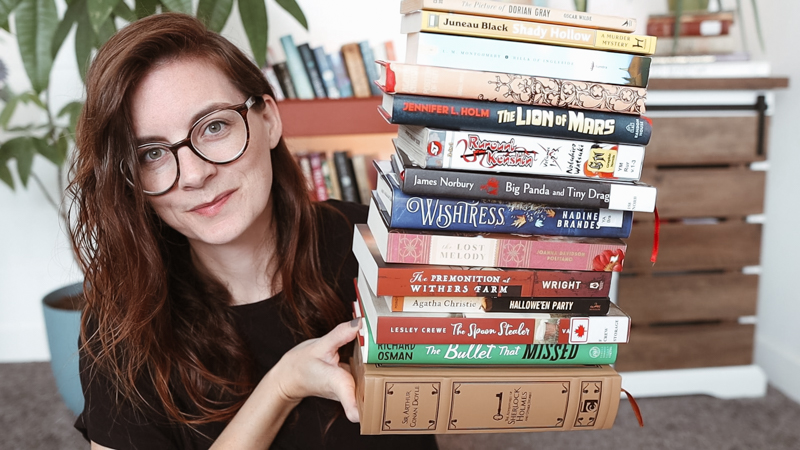 😭 OCTOBER reading wrap up 😭 including a book that broke me & caused more tears than ever before
Well, October was quite the reading month!
"I laughed, I cried, it moved me, Bob." (Can you name that movie?)
Watch my wrap up for all my thoughts:
BOOKS MENTIONED
The Picture of Dorian Gray
Shady Hollow
Rilla of Ingleside
Postern of Fate
The Lion of Mars
Rurouni Kenshin: Volume 1
Big Panda and Tiny Dragon
Wishtress
The Lost Melody
The Premonition at Withers Farm
Hallowe'en Party
The Spoon Stealer
The Bullet That Missed
The Adventures of Sherlock Holmes
And that's a look into my October reading!