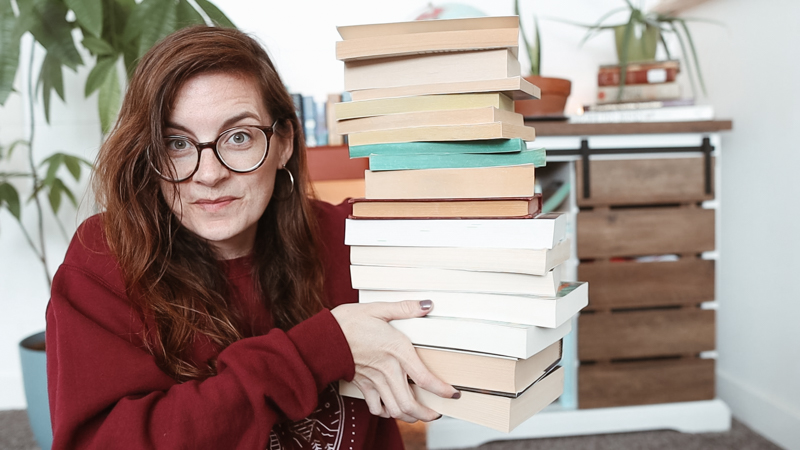 an ALMOST FREE BOOK HAUL – a mainly fantasy and mystery book haul
I'm back with a book haul sooner than I anticipated because I got a bunch of books for really cheap and free, so enjoy this bonus book haul!
BOOKS MENTIONED
I was unable to find links to all the books, especially some of the Agatha Christie books, I'm not sure if they have been since published under different names? Anyway, I've linked the ones I could find!
Sunshine Sketches of a Little Town
The Premonition at Withers Farm
The Alloy of Law
The Paradise War
Pendragon
The Sword and the Flame
The Warlords of Nin
The Red Tent
Extreme Vinyl Cafe
Unfinished Portrait
The Moving Finger
Cat Among the Pigeons
Destination Unknown
My Cousin Rachel