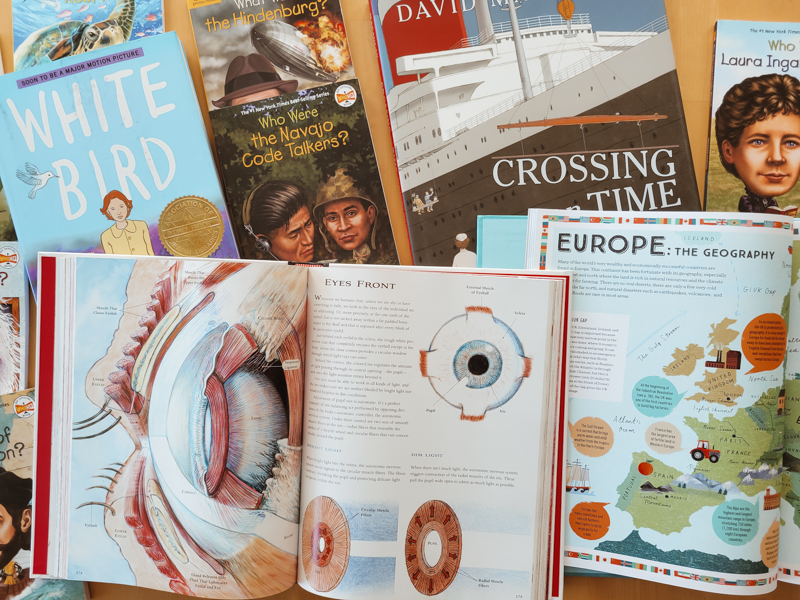 a summer homeschool BOOK HAUL
Like every season, I've been keeping an eye out for some great homeschool resources and I've got a nice stack of books to share with you!
These books all came from Book Outlet, I like to shop there because the books are discounted and help us save money in our homeschool! Plus, if you have never purchased from there before you can save $5 off your first order when you purchase through my link.
The stock is always changing on Book Outlet which means sometimes I miss out on purchasing something but it also give it a bit of a thrifting feel, you can't find everything and I like seeing what I will find each day.
Without further ado, let's get on to the book haul! Here's what I purchased . . .
We got this book out from the library a few months ago and my daughter loved it, I was so glad I found it on Book Outlet:
Prisoners of Geography: Our World Explained in 12 Simple Maps
We (especially my nine year old) are big David Macaulay fans so I scooped up all of his I could find (that we didn't already own):
The Way We Work: Getting to Know the Amazing Human Body
Crossing on Time: Steam Engines, Fast Ships, and a Journey to the New World
Cathedral: The Story of Its Construction
White Bird
I am really excited about each of these Wild + Free activitiy-ish books!
Wild and Free Book Club: 28 Activities to Make Books Come Alive
Wild and Free Nature: 25 Outdoor Adventures for Kids to Explore, Discover, and Awaken Their Curiosity
Wild and Free Holidays: 35 Festive Family Activities to Make the Season Bright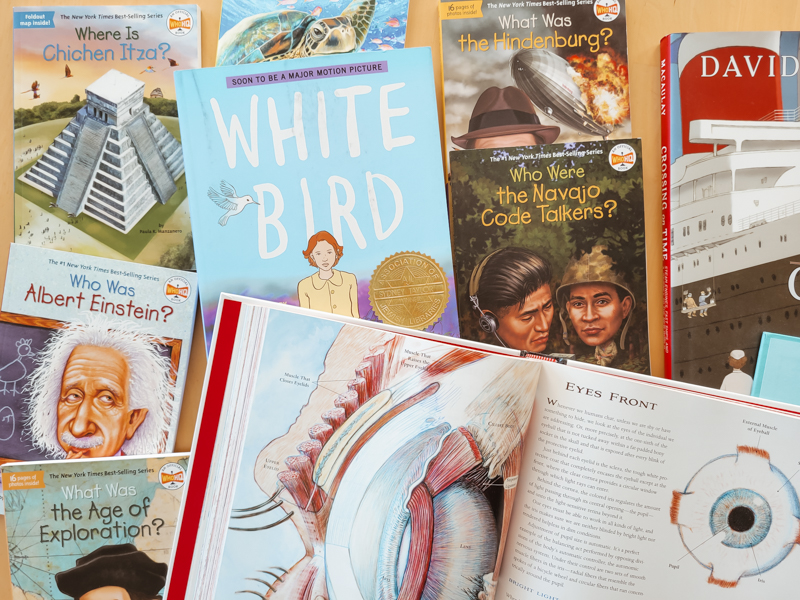 We really like the books in the Who Was and What Was and Where Is series', they are fairly quick reads but pack a lot of information. I try to make sure to buy ones in topics I think my kids will be most interested in, there's no way we're buying all 500 or however many there are these days!
Who Was Jane Austen?
Who Was Laura Ingalls Wilder?
Who Was Albert Einstein?
What Was the Age of Exploration?
What Was the Hindenburg?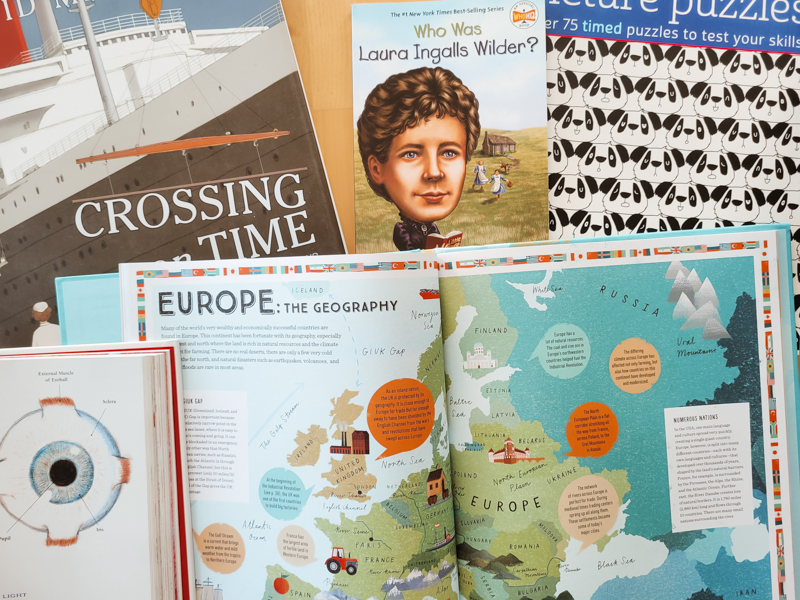 Where Is Chicken Itza?
Where Is the Great Barrier Reef?
What Is Nintendo?
Who Were the Navajo Code Talkers?
What books have you been purchasing for your homeschool this season?