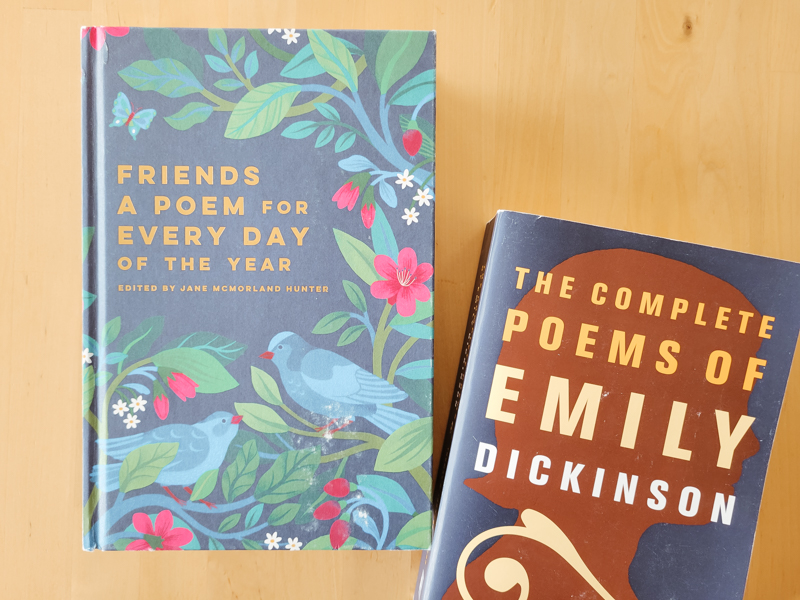 my POETRY & SHORT STORY COLLECTIONS – possibilities for the September Read Your Bookshelf Challenge
September's Read Your Bookshelf Challenge prompt is "collection" so today I am sharing some of my short story and poetry collections with you!
If you are joining in on the Read Your Bookshelf Challenge make sure to head to this page each month to enter to win a $100 gift card!
BOOKS MENTIONED
A Poem for Every Day of the Year
The Complete Poems of Emily Dickinson
Friends: A Poem for Every Day of the Year
Let Me Tell You: New Stories, Essays, and Other Writings
Agatha Christie's Complete Secret Notebooks
Four: A Divergent Collection
The Complete Short Stories
The Lottery and Other Stories
The Yellow Wallpaper and Other Stories
Father Brown: The Essential Tales
Miss Marple: The Complete Short Stories
Hercule Poirot: The Complete Short Stories
Classic Tales of Detection and Adventure
The Importance of Being Earnest and Other Plays
The Black Lizard Big Book of Locked-Room Mysteries
I'd love to hear any collections you have that you may use for this prompt!