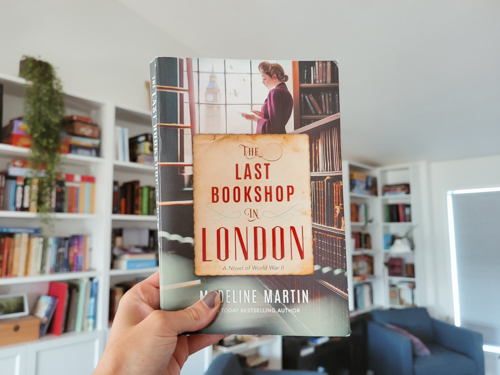 my FAVORITE BOOKS from the second trimester of the year (MAY-AUGUST 2022)
Here are my 20 favorite books from the last few months!
Like usual, they span a variety of genres.
I would love to hear some of your favorites in the comments!
MY FAVORITE BOOKS FROM MAY-AUGUST
Lady Jayne Disappears
A Peculiar Combination
The Key to Deceit
The Freedom of Self Forgetfulness
The Bible Recap
The Length of a String
Why Didn't They Ask Evans?
The Girl in His Shadow
Elantris
A Silent Voice Volume 2
Rainbow Valley
All Manner of Things
A Place to Hang the Moon
The Last Bookshop in London
Project Hail Mary
One for the Murphys
Amari and the Night Brothers
Blood for Blood
The Nature of Small Birds
Greetings From Witness Protection