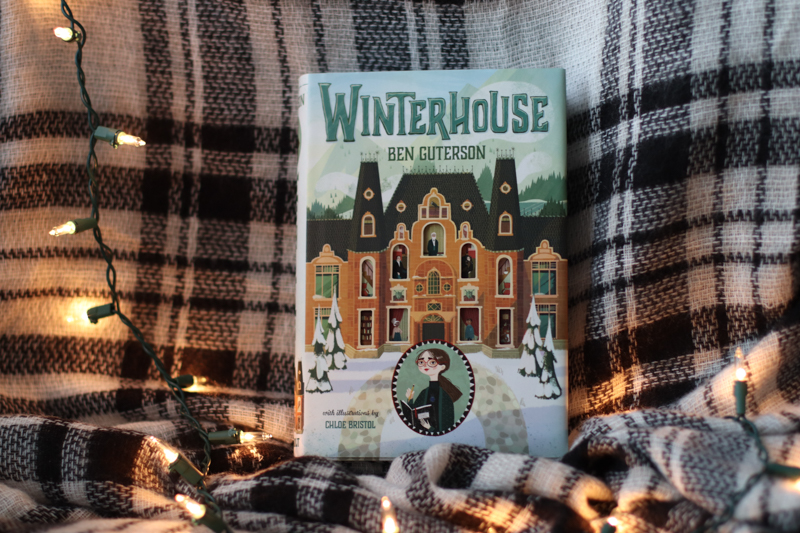 MORE Middle Grade Fantasy Novel Recommendations
This book list has also been published on my Intentional Homeschooling blog, I like sharing kids book lists there but I also want to make sure all my book lists (current and future) are on this site. Just an FYI in case you saw it on the other site first and were confused!
A few years ago I wrote a really great book list with lots of fantasy book recommendations for elementary and middle grade readers and other the last few years we've come across more books in this category to add, hence another list!
There are no repeats from the previous fantasy book list so be sure to check that one out too.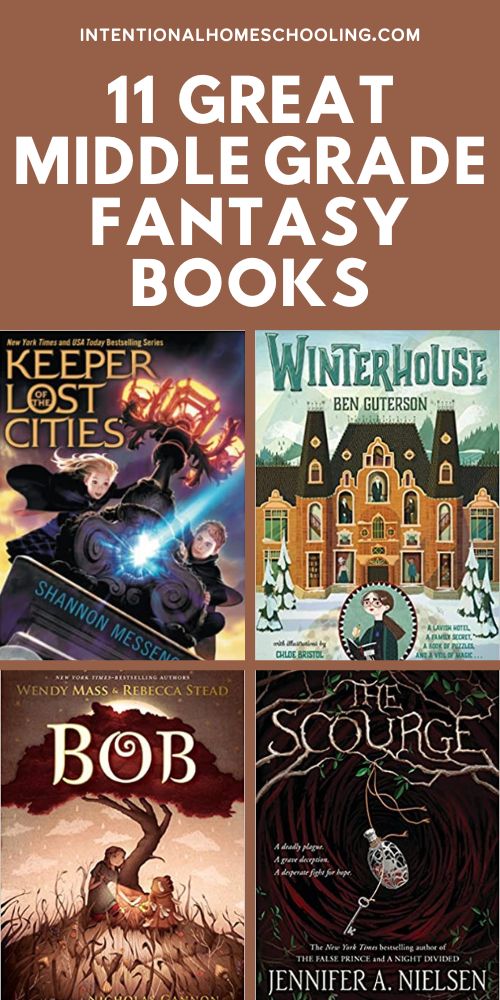 MIDDLE GRADE FANTASY RECOMMENDATIONS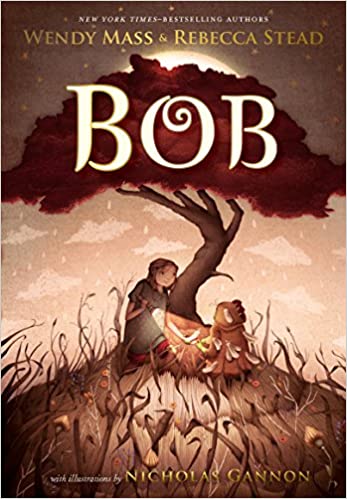 We all loved this book, it's so sweet and a really quick read.
It's been five years since Livy and her family have visited Livy's grandmother in Australia. Now that she's back, Livy has the feeling she's forgotten something really, really important about Gran's house.
It turns out she's right.
Bob, a short, greenish creature dressed in a chicken suit, didn't forget Livy, or her promise. He's been waiting five years for her to come back, hiding in a closet like she told him to. He can't remember who―or what―he is, where he came from, or if he even has a family. But five years ago Livy promised she would help him find his way back home. Now it's time to keep that promise.
Clue by clue, Livy and Bob will unravel the mystery of where Bob comes from, and discover the kind of magic that lasts forever.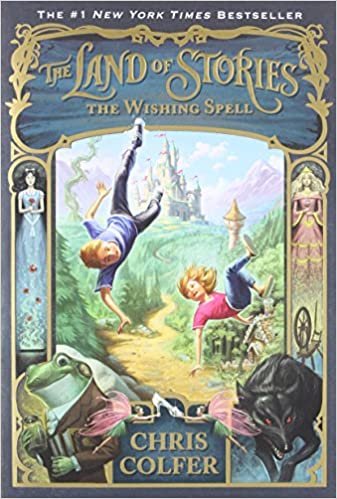 Both of my kids have enjoyed this series!
The Land of Stories tells the tale of twins Alex and Conner. Through the mysterious powers of a cherished book of stories, they leave their world behind and find themselves in a foreign land full of wonder and magic where they come face-to-face with fairy tale characters they grew up reading about.

But after a series of encounters with witches, wolves, goblins, and trolls alike, getting back home is going to be harder than they thought.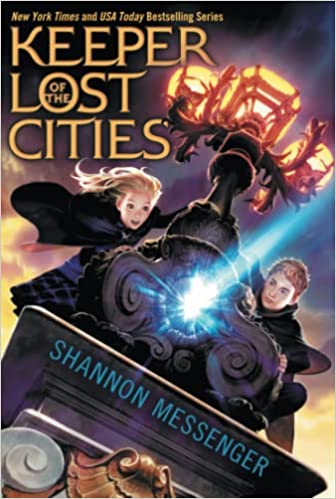 I came across this series first and instantly knew my daughter would love it. What I didn't realize is that my son and husband would both enjoy it as well! (My husband decided he had to read it after constantly hearing the three of us talk about the books, he got some book FOMO.)
Twelve-year-old Sophie has never quite fit into her life. She's skipped multiple grades and doesn't really connect with the older kids at school, but she's not comfortable with her family, either. The reason? Sophie's a Telepath, someone who can read minds. No one knows her secret—at least, that's what she thinks…
But the day Sophie meets Fitz, a mysterious (and adorable) boy, she learns she's not alone. He's a Telepath too, and it turns out the reason she has never felt at home is that, well…she isn't. Fitz opens Sophie's eyes to a shocking truth, and she is forced to leave behind her family for a new life in a place that is vastly different from what she has ever known.
But Sophie still has secrets, and they're buried deep in her memory for good reason: The answers are dangerous and in high-demand. What is her true identity, and why was she hidden among humans? The truth could mean life or death—and time is running out.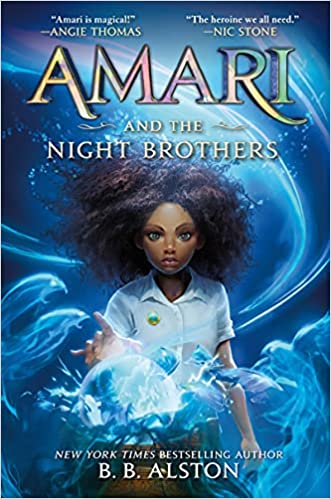 This one gave me some real Harry Potter vibes, but honestly, I liked it even more!
Amari Peters has never stopped believing her missing brother, Quinton, is alive. Not even when the police told her otherwise, or when she got in trouble for standing up to bullies who said he was gone for good.
So when she finds a ticking briefcase in his closet, containing a nomination for a summer tryout at the Bureau of Supernatural Affairs, she's certain the secretive organization holds the key to locating Quinton—if only she can wrap her head around the idea of magicians, fairies, aliens, and other supernatural creatures all being real.
Now she must compete for a spot against kids who've known about magic their whole lives. No matter how hard she tries, Amari can't seem to escape their intense doubt and scrutiny—especially once her supernaturally enhanced talent is deemed "illegal." With an evil magician threatening the supernatural world, and her own classmates thinking she's an enemy, Amari has never felt more alone. But if she doesn't stick it out and pass the tryouts, she may never find out what happened to Quinton.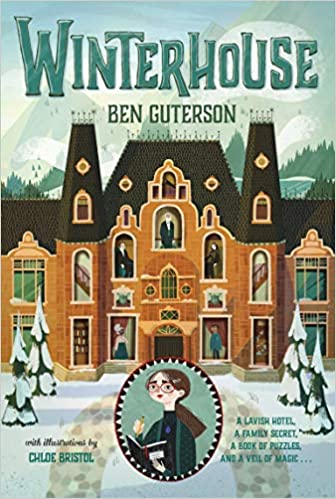 This trilogy was so fun, I loved the word puzzles and Elizabeth's habit of writing lists for everything.
Orphan Elizabeth Somers's malevolent aunt and uncle ship her off to the ominous Winterhouse Hotel, owned by the peculiar Norbridge Falls. Upon arrival, Elizabeth quickly discovers that Winterhouse has many charms―most notably its massive library. It's not long before she locates a magical book of puzzles that will unlock a mystery involving Norbridge and his sinister family. But the deeper she delves into the hotel's secrets, the more Elizabeth starts to realize that she is somehow connected to Winterhouse. As fate would have it, Elizabeth is the only person who can break the hotel's curse and solve the mystery. But will it be at the cost of losing the people she has come to care for, and even Winterhouse itself?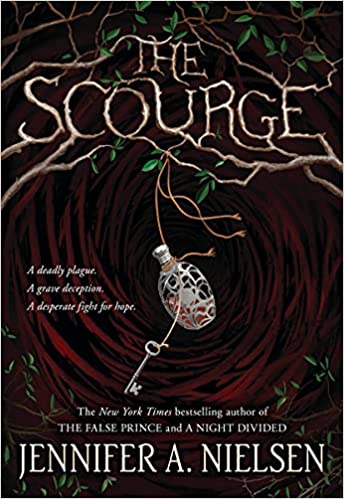 I was so surprised how much I enjoyed this book, I feel like a lot of Jennifer A. Nielsen's other books get a lot of attention but this one has been underrated.
As a lethal plague sweeps through the land, Ani Mells is shocked when she is unexpectedly captured by the governor's wardens and forced to submit to a test for the deadly Scourge. She is even more surprised when the test results come back positive, and she is sent to Attic Island, a former prison turned refuge — and quarantine colony — for the ill. The Scourge's victims, Ani now among them, can only expect to live out short, painful lives there. However, Ani quickly discovers that she doesn't know the whole truth about the Scourge or the Colony. She's been caught in a devious plot, and, with the help of her best friend, Weevil, Ani means to uncover just what is actually going on. But will she and Weevil survive long enough to do so?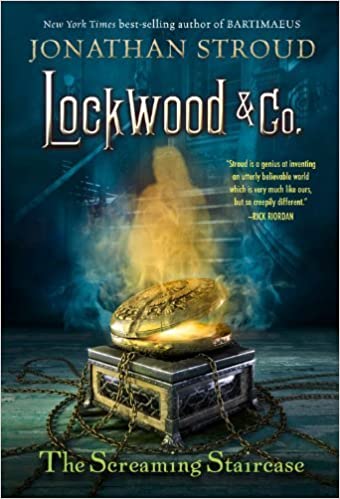 While this book sounds like it should be creepy and weird, it really wasn't, I thought it was pretty funny.
A sinister Problem has occurred in London: all nature of ghosts, haunts, spirits, and specters are appearing throughout the city, and they aren't exactly friendly. Only young people have the psychic abilities required to see-and eradicate-these supernatural foes. Many different Psychic Detection Agencies have cropped up to handle the dangerous work, and they are in fierce competition for business.

In The Screaming Staircase, the plucky and talented Lucy Carlyle teams up with Anthony Lockwood, the charismatic leader of Lockwood & Co, a small agency that runs independent of any adult supervision. After an assignment leads to both a grisly discovery and a disastrous end, Lucy, Anthony, and their sarcastic colleague, George, are forced to take part in the perilous investigation of Combe Carey Hall, one of the most haunted houses in England. Will Lockwood & Co. survive the Hall's legendary Screaming Staircase and Red Room to see another day?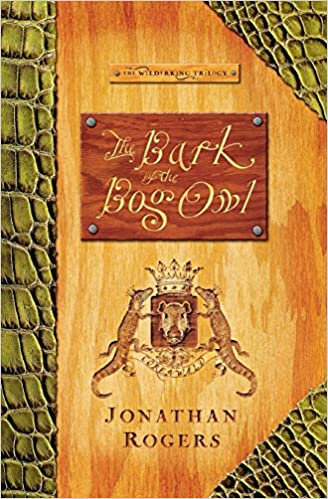 We just finished listening to this trilogy on audio this last week!
Twelve-year-old Aidan Errolson comes from a long line of adventurers. His grandparents were among the first settlers of Corenwald's Eastern Frontier. His father had been one of the kingdom's greatest warriors. Aidan, on the other hand, lives the quiet, comfortable life of a nobleman's son. He never has any real adventures, and that, he believes, is the one great injustice of his otherwise happy life. All that will change the day he first hears the bark of the bog owl and meets Dobro Turtlebane. Dobro is one of the feechiefolk—a tribe of half-civilized swamp dwellers who fight too much, laugh too loud, cry too easily, and smell just terrible. But another meeting on that remarkable day may change Aidan's life even more profoundly. Bayard the Truthspeaker arrives with a startling pronouncement: Aidan Errolson will grow to be the Wilderking—the long-prophesied wild man who will come out of Corenwald's forests and swamps to lead the kingdom back to its former glory. There's just one question: Is Bayard the Truthspeaker a prophet or a madman?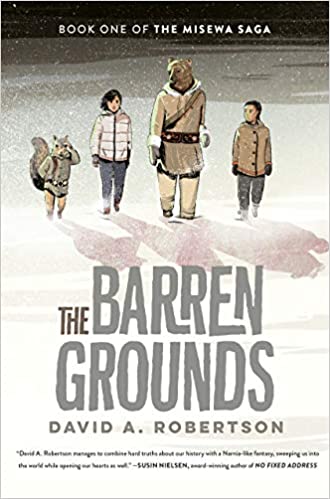 Think: an Indigenous Narnian-esq tale.
Morgan and Eli, two Indigenous children forced away from their families and communities, are brought together in a foster home in Winnipeg, Manitoba. They each feel disconnected, from their culture and each other, and struggle to fit in at school and at their new home — until they find a secret place, walled off in an unfinished attic bedroom. A portal opens to another reality, Askí, bringing them onto frozen, barren grounds, where they meet Ochek (Fisher). The only hunter supporting his starving community, Misewa, Ochek welcomes the human children, teaching them traditional ways to survive. But as the need for food becomes desperate, they embark on a dangerous mission. Accompanied by Arik, a sassy Squirrel they catch stealing from the trapline, they try to save Misewa before the icy grip of winter freezes everything — including them.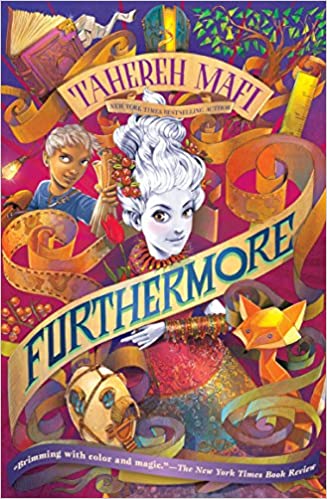 I'll admit, this one and it's companion novel are a little on the strange side, but very creative, my daughter has really enjoyed them!
There are only three things that matter to twelve-year-old Alice Alexis Queensmeadow: Mother, who wouldn't miss her; magic and color, which seem to elude her; and Father, who always loved her. The day Father disappears from Ferenwood he takes nothing but a ruler with him. But it's been almost three years since then, and Alice is determined to find him. She loves her father even more than she loves adventure, and she's about to embark on one to find the other.
But bringing Father home is no small matter. In order to find him she'll have to travel through the mythical, dangerous land of Furthermore, where down can be up, paper is alive, and left can be both right and very, very wrong. It will take all of Alice's wits (and every limb she's got) to find Father and return home to Ferenwood in one piece. On her quest to find Father, Alice must first find herself—and hold fast to the magic of love in the face of loss.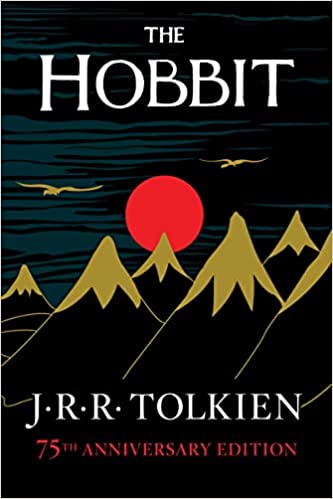 This is one of my daughter's all time favorites!
Bilbo Baggins is a hobbit who enjoys a comfortable, unambitious life, rarely traveling any farther than his pantry or cellar. But his contentment is disturbed when the wizard Gandalf and a company of dwarves arrive on his doorstep one day to whisk him away on an adventure. They have launched a plot to raid the treasure hoard guarded by Smaug the Magnificent, a large and very dangerous dragon. Bilbo reluctantly joins their quest, unaware that on his journey to the Lonely Mountain he will encounter both a magic ring and a frightening creature known as Gollum.
Do you have any middle grade fantasy recommendations? If so, I would love to hear them so we can check them out!
Be sure to check out the previous list of fantasy recommendations here.