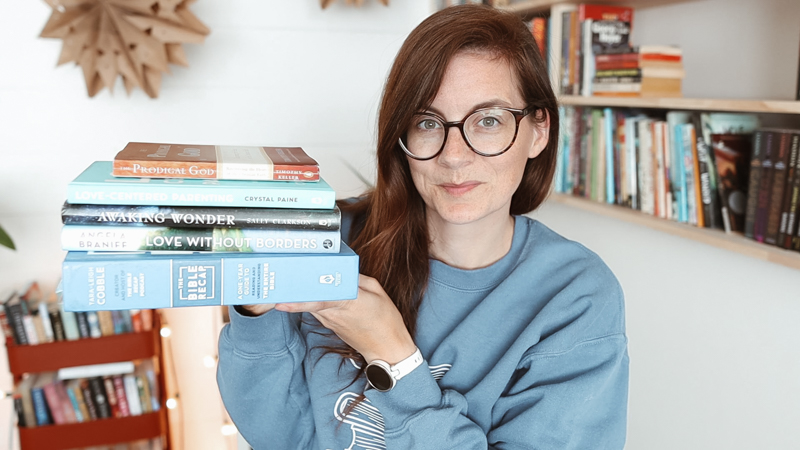 the best CHRISTIAN NON-FICTION I've read in the last year (or two) plus a giveaway!
Welcome to my book-ish website for those who haven't made their way here before! I am so excited to use this space to bring you even more book-ish content.
I have so many ideas for different posts for this space so be sure to check back often because there will be new blog posts almost every day of the week!
Anyway, it's been awhile since I shared a list of my favorite Christian non-fiction books (like over a year, maybe two? . . . Yup, apparently it's been almost two years!) so I thought it was time to share some of my favorites from the last while!
Be sure to read to the bottom of the post for details on how to enter the giveaway!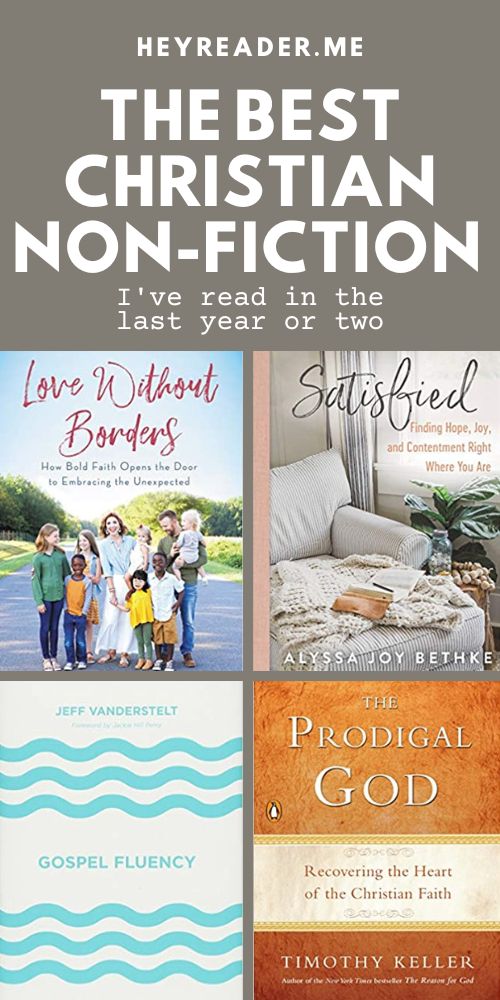 MY FAVORITE CHRISTIAN NON-FICTION BOOKS


(that I read in the last 2-ish years)
The Prodigal God: Recovering the Heart of the Christian Faith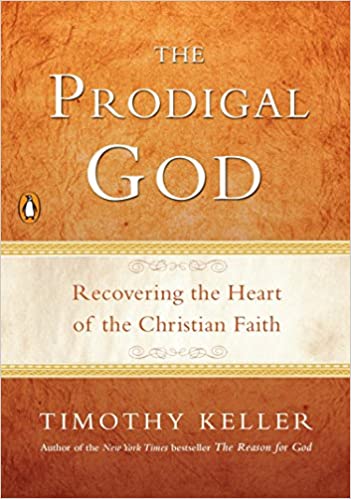 Timothy Keller uses one of the best-known Christian parables to reveal an unexpected message of hope and salvation. Taking his trademark intellectual approach to understanding Christianity, Keller uncovers the essential message of Jesus, locked inside his most familiar parable. Within that parable Jesus reveals God's prodigal grace toward both the irreligious and the moralistic. This book will challenge both the devout and skeptics to see Christianity in a whole new way.
Gospel Fluency: Speaking the Truths of Jesus into the Everyday Stuff of Life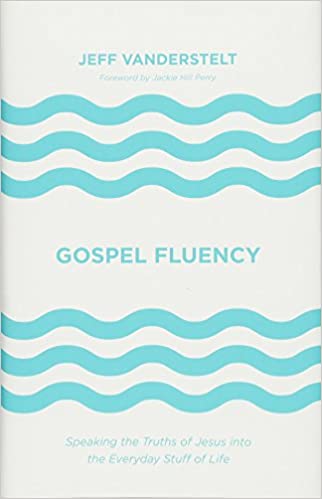 Even if they want to, many Christians find it hard to talk to others about Jesus. Is it possible this difficulty is because we're trying to speak a language we haven't actually spent time practicing? To become fluent in a new language, you must immerse yourself in it until you actually start to think about life through it. Becoming fluent in the gospel happens the same way―after believing it, we have to intentionally rehearse it (to ourselves…
Gay Girl, Good God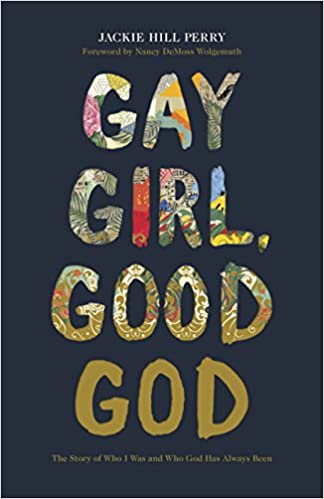 "I used to be a lesbian." In Gay Girl, Good God, author Jackie Hill Perry shares her own story, offering practical tools that helped her in the process of finding wholeness. Jackie grew up fatherless and experienced gender confusion. She embraced masculinity and homosexuality with every fiber of her being. She knew that Christians had a lot to say about all of the above. But was she supposed to change herself? How was she supposed…
Satisfied: Finding Hope, Joy, and Contentment Right Where You Are
Stop focusing on what you lack and start feeling grateful and satisfied with what you have! Touching on topics like fear, worry, dissatisfaction, anxiety, and body image, Alyssa Bethke walks you through issues that rob you of your joy and helps you recognize them for what they are: distractions. With all of its expectations and contradictions, this world can take a major toll on us. Be skinny, but not too skinny. Work and hustle but…
Love-Centered Parenting: The No-Fail Guide to Launching Your Kids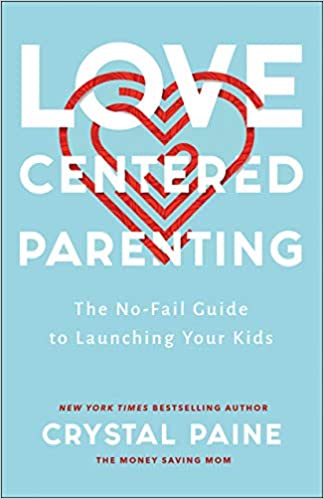 Do you worry that you're messing up your kids? Do you get stressed when you think about their futures? New York Times bestselling author Crystal Paine knows how you feel. A mom of four, Crystal has struggled with anxiety over parenting. She wanted to parent with grace, instead of a system of rules where kids are expected to do all the right things. She wanted to be a safe place for her children, and she…
Awaking Wonder: Opening Your Child's Heart to the Beauty of Learning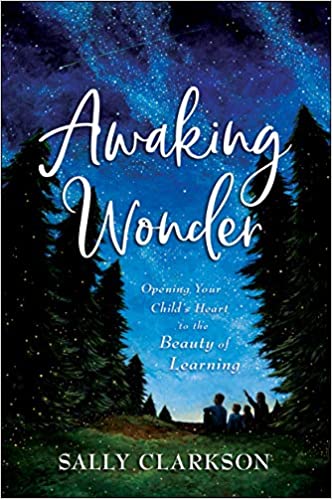 Sally, what is your secret? For years, parents worldwide have asked beloved author Sally Clarkson how she and her husband have ignited a love for learning and a deep faith in their children. They want to know how the Clarksons launched their children to live such vibrant, flourishing lives as adults. Awaking Wonder is Sally's answer to those questions. This book is thirty-six years in the making and provides a deep dive into Sally's most profound…
Love Without Borders: How Bold Faith Opens the Door to Embracing the Unexpected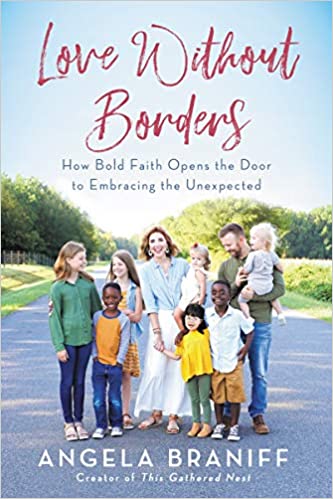 From the founder of This Gathered Nest YouTube channel, an uplifting story of Angela Braniff's unusual path to becoming the mother to seven children through various methods of adoption and biological approaches, encouraging women and mothers to embrace the unique purpose that God has put in their lives. Angela's love for life and her family radiates through everything she does. The Braniff household includes their two biological daughters, Kennedy, 12, and Shelby 10; Rosie, 7, who…
The Bible Recap: A One-Year Guide to Reading and Understanding the Entire Bible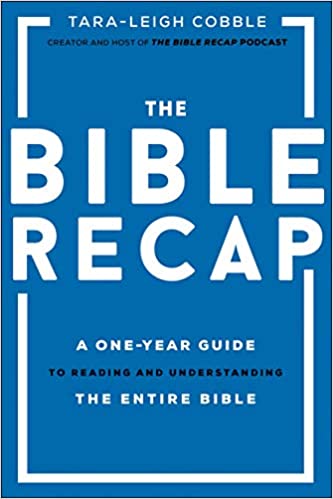 Have you ever closed your Bible and thought, What did I just read? Or maybe you have tried to read through the Bible in a year, but quit when it felt confusing or impersonal. The Bible Recap is here to help. Tara-Leigh Cobble, host of the popular podcast The Bible Recap, walks readers through a one-year chronological Bible reading plan and explains each day's passage in an easy-to-understand way. Emphasizing how God's character can be…
GIVEAWAY DETAILS
If you are interested in entering the giveaway for one of the books mentioned above, here's what you need to do:
Just leave a comment on this post sharing:
1) a favorite non-fiction you've read in the last while
2) which book from above that you would like to win
and
3) if you have any specific book-ish posts you would like to see on this site, share those as well!
The last day to enter the giveaway is August 7th, 2022 and I will email the winner on August 8th.
The giveaway is open internationally, as long as I can buy the book online somewhere that will ship to you you are able to enter!