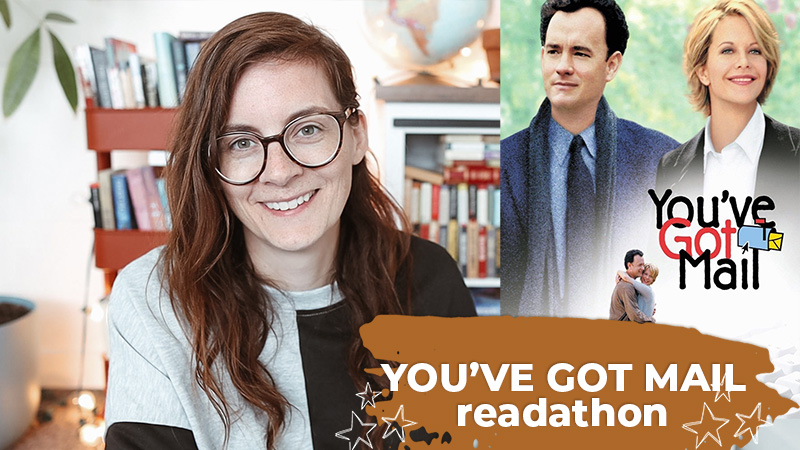 YOU'VE GOT MAIL READATHON – announcement details and giveaway
** The giveaway is now closed and the winner is . . . Carmen! Carmen, I've emailed you!
I am so excited to share about the You've Got Mail Readathon!
I watch the movie each year and thought it would be fun to create a readathon based on it.
In addition, I'm also going to be doing a giveaway for a $25 gift card, because why not!? (Also, as of writing this there is still time to enter August's giveaway.)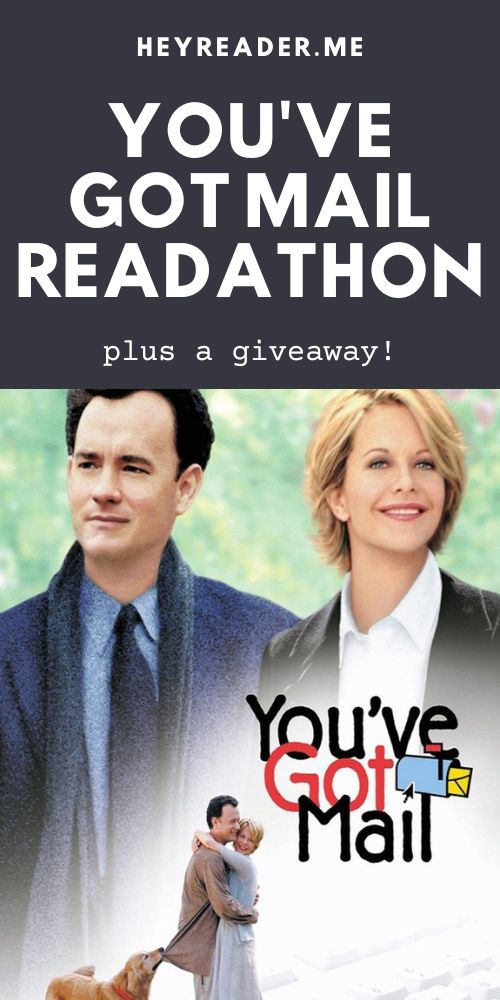 YOU ARE A LONE REED
Before we get into the prompts, until the end of September you can purchase a You've Got Mail inspired "you are a lone reed" item! I have t-shirts, sweaters, a mug, totes and postcards!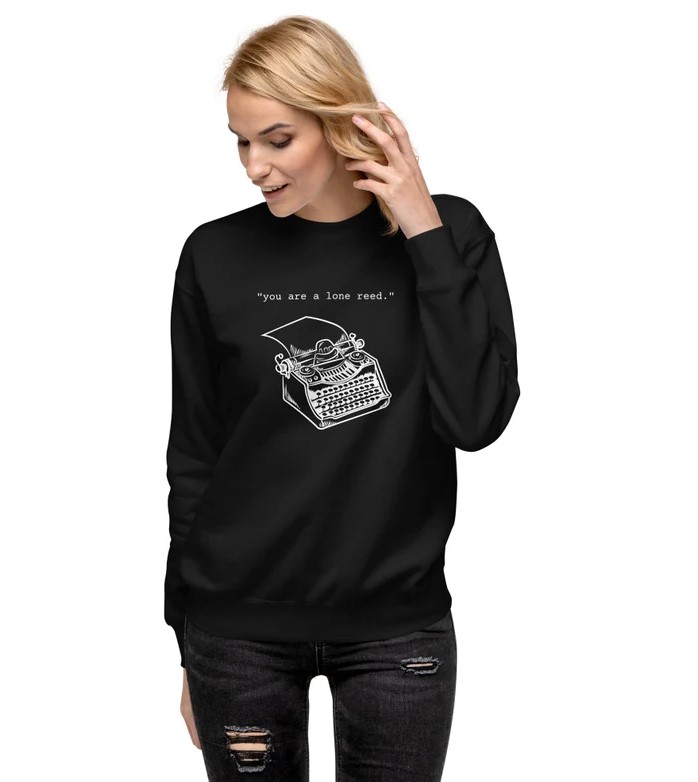 PROMPTS
You only have to complete one of the prompts to participate in the readathon but I thought I would offer a number of different prompts for fun!
Here's a list of the prompts and the forms to enter the giveaway. You can enter the giveaway once per prompt and at the beginning of October I'll compile all the entries and pick a winner!
EMAIL A FRIEND
Set aside some time to write an email to a friend and let them know how much you appreciate them!
WRITE A LETTER
READ ONE OF THE SHOE BOOKS
READ A BOOK SET IN A BOOKSTORE OR LIBRARY
READ A MAUD HART LOVELACE BOOK
READ A JANE AUSTEN
READ A BOOK THAT HAS LETTERS IN IT
READ A ROM-COM
SHARE ABOUT THE READATHON ON INSTAGRAM
READ A TOM HANKS-ISH BOOK
WATCH YOU'VE GOT MAIL
BOOKS MENTIONED
Skating Shoes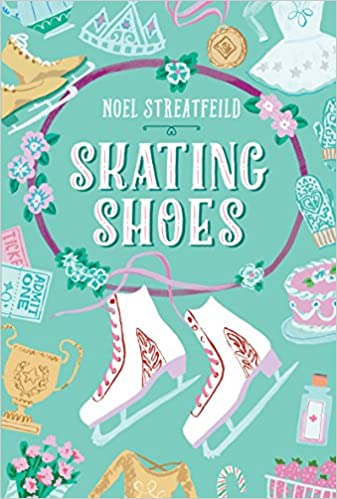 In the tradition of Frances Hodgson Burnett's The Little Princess come Noel Streatfeild's classic Shoes books. Skating Shoes is the perfect gift for figure skating fans! It's a stroke of great luck when Harriet Johnson's doctor prescribes skating after an illness that has left her feeling frail and listless. For on her very first day at the rink, Harriet meets orphaned Lalla Moore, who is being brought up by her wealthy aunt Claudia to be…
Crime and Poetry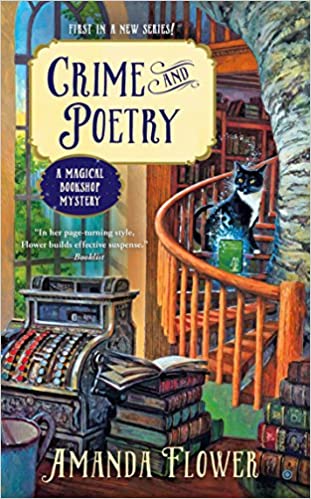 Rushing home to sit by her ailing grandmother's bedside, Violet Waverly is shocked to find Grandma Daisy the picture of perfect health. Violet doesn't need to read between the lines: her grandma wants Violet back home and working in her magical store, Charming Books. It's where the perfect book tends to fly off the shelf and pick you... Violet has every intention to hightail it back to Chicago, but then a dead man is discovered…
The Last Bookshop in London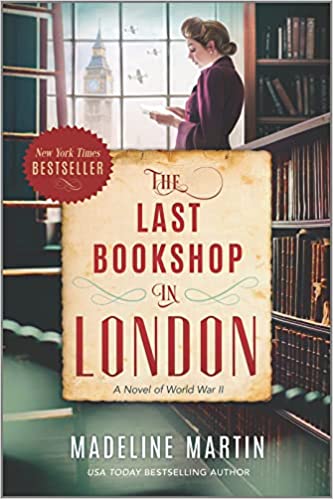 August 1939: London prepares for war as Hitler's forces sweep across Europe. Grace Bennett has always dreamed of moving to the city, but the bunkers and drawn curtains that she finds on her arrival are not what she expected. And she certainly never imagined she'd wind up working at Primrose Hill, a dusty old bookshop nestled in the heart of London. Through blackouts and air raids as the Blitz intensifies, Grace discovers the power of…
The Librarian Spy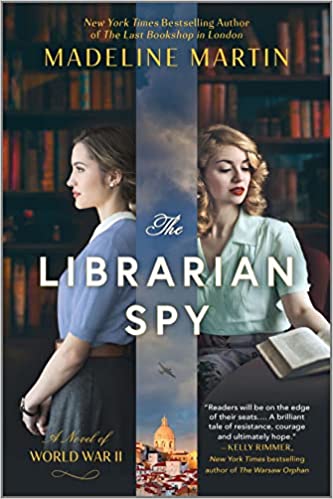 Ava thought her job as a librarian at the Library of Congress would mean a quiet, routine existence. But an unexpected offer from the US military has brought her to Lisbon with a new mission: posing as a librarian while working undercover as a spy gathering intelligence. Meanwhile, in occupied France, Elaine has begun an apprenticeship at a printing press run by members of the Resistance. It's a job usually reserved for men, but in…
Pride and Prejudice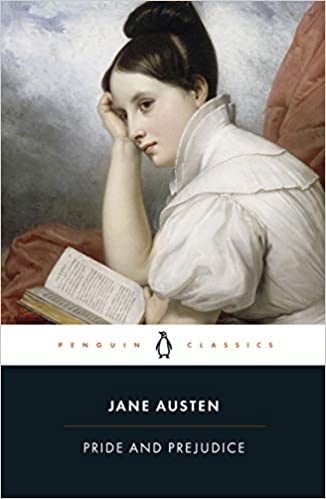 Of all Jane Austen's books, Pride and Prejudice has earned a special place in the hearts of the reading public as her best-loved and most intimately known novel. From its famous opening sentence the story of the Bennet family and of the novel's two protagonists, Elizabeth and Darcy, told with a wit that its author feared might prove 'rather too light and bright, and sparkling', delights its most familiar readers as thoroughly as it does…
The Guernsey Literary and Potato Peel Pie Society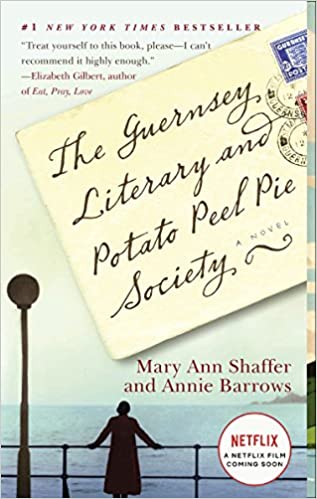 "I wonder how the book got to Guernsey? Perhaps there is some sort of secret homing instinct in books that brings them to their perfect readers." January 1946: London is emerging from the shadow of the Second World War, and writer Juliet Ashton is looking for her next book subject. Who could imagine that she would find it in a letter from a man she's never met, a native of the island of Guernsey, who has…
84, Charing Cross Road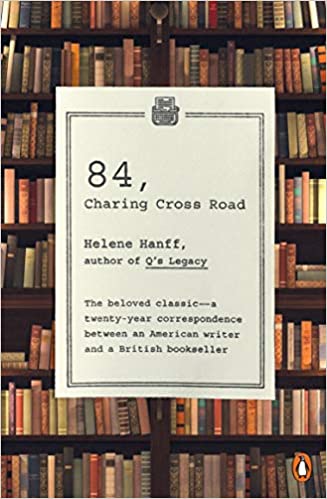 A heartwarming love story about people who love books for readers who love books This funny, poignant, classic love story unfolds through a series of letters between Helene Hanff, a freelance writer living in New York City, and a used-book dealer in London at 84, Charing Cross Road. Through the years, though never meeting and separated both geographically and culturally, they share a charming, sentimental friendship based on their common love for books. Discover the relationship that…
All Manner of Things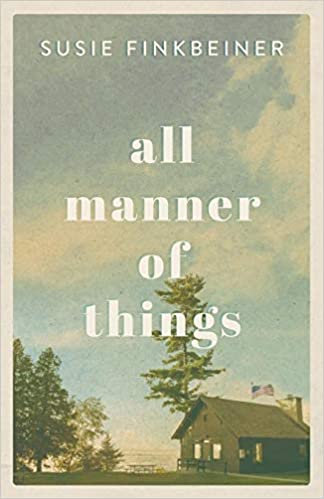 When Annie Jacobson's brother Mike enlists as a medic in the Army in 1967, he hands her a piece of paper with the address of their long-estranged father. If anything should happen to him in Vietnam, Mike says, Annie must let their father know. In Mike's absence, their father returns to face tragedy at home, adding an extra measure of complication to an already tense time. As they work toward healing and pray fervently for…
Waiting for Tom Hanks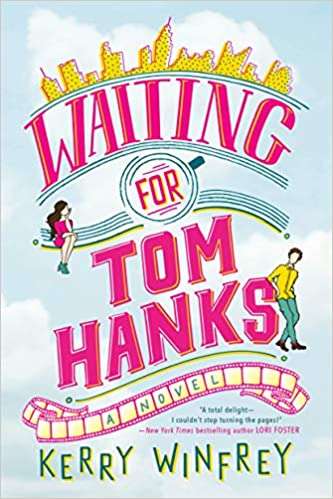 Annie Cassidy dreams of being the next Nora Ephron. She spends her days writing screenplays, rewatching Sleepless in Seattle, and waiting for her movie-perfect meet-cute. If she could just find her own Tom Hanks—a man who's sweet, sensitive, and possibly owns a houseboat—her problems would disappear and her life would be perfect. But Tom Hanks is nowhere in sight. When a movie starts filming in her neighborhood and Annie gets a job on set, it seems…
Book Lovers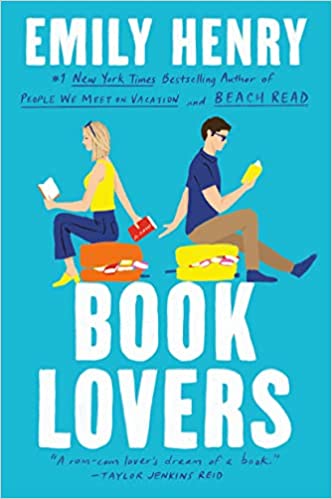 One summer. Two rivals. A plot twist they didn't see coming... Nora Stephens' life is books—she's read them all—and she is not that type of heroine. Not the plucky one, not the laidback dream girl, and especially not the sweetheart. In fact, the only people Nora is a heroine for are her clients, for whom she lands enormous deals as a cutthroat literary agent, and her beloved little sister Libby. Which is why she agrees to go to Sunshine…
Flatshare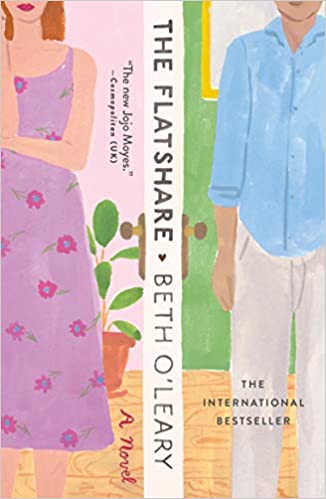 Tiffy and Leon share an apartment. Tiffy and Leon have never met. After a bad breakup, Tiffy Moore needs a place to live. Fast. And cheap. But the apartments in her budget have her wondering if astonishingly colored mold on the walls counts as art. Desperation makes her open minded, so she answers an ad for a flatshare. Leon, a night shift worker, will take the apartment during the day, and Tiffy can have it…
Uncommon Type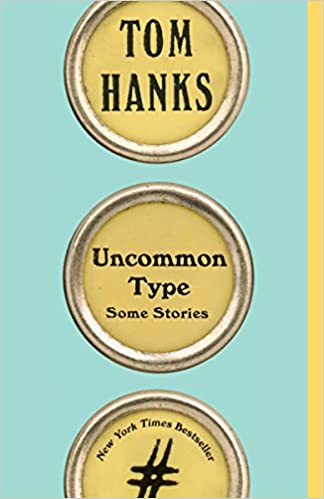 A small-town newspaper columnist with old-fashioned views of the modern world. A World War II veteran grappling with his emotional and physical scars. A second-rate actor plunged into sudden stardom and a whirlwind press junket. Four friends traveling to the moon in a rocketship built in the backyard. These are just some of the stories that Tom Hanks captures in his first work of fiction: a collection of shorts that explore—with great affection, humor, and…
The Dutch House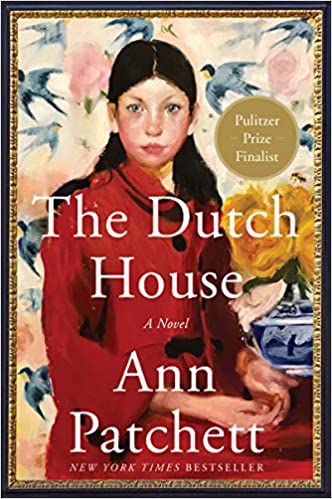 At the end of the Second World War, Cyril Conroy combines luck and a single canny investment to begin an enormous real estate empire, propelling his family from poverty to enormous wealth. His first order of business is to buy the Dutch House, a lavish estate in the suburbs outside of Philadelphia. Meant as a surprise for his wife, the house sets in motion the undoing of everyone he loves. The story is told by…
GIVEAWAY DETAILS
For each prompt that you complete during the month of September you will have the opportunity to enter to win a $25 gift card!
On September 1st I will put the form for the giveaway up right here!