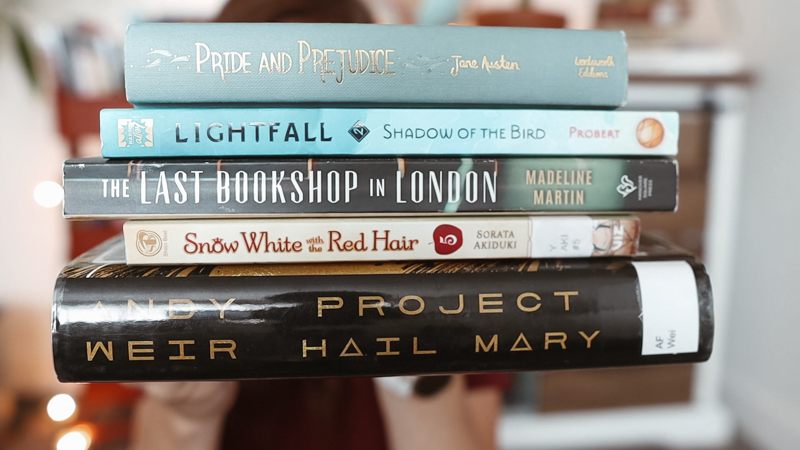 reading some NEW FAVORITES – a recent reads wrap up where I read a variety of genres
It's time for me to share my recent reads!
None of the books I read this past week were the same genre so there's lots of variety here this week, hopefully something for everyone.
BOOKS I READ THIS WEEK
Pride and Prejudice
Lightfall: Shadow of the Bird
The Last Bookshop in London
I actually read volume 5 of this book but thought I would link volume 1 so you didn't get spoilers:
Snow White with the Red Hair: Volume 1
Project Hail Mary
What did you read this week?