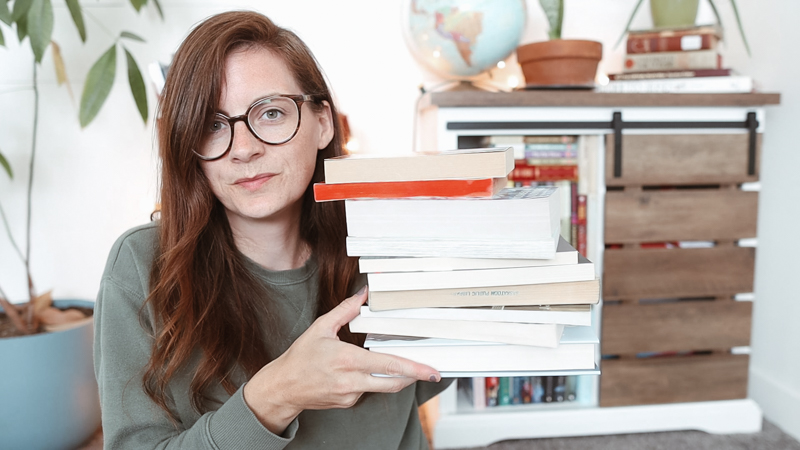 books with BODY PARTS IN THE TITLE for the August READ YOUR BOOKSHELF CHALLENGE
I've been wanting to share ideas for books for each month's prompt for the Read Your Bookshelf Challenge and apparently it has taken me until August's prompt to finally do so!
The prompt for August is to read a book with a body part in the title, and going through my shelves made me realize this was harder than I was expecting! I found a few books on my read shelves and a few more on my unread shelves to share though.
Oh, and because people ask me on a fairly regular basis, you are more than welcome to use library books to complete the prompts, it does not have to be just books you own.
Once you've read a book that fulfills the prompt, head over here to enter to win the $100 gift card giveaway!
I would love to hear the books you are using for this prompt, leave your title in the comments below!
BOOKS MENTIONED
The Moving Finger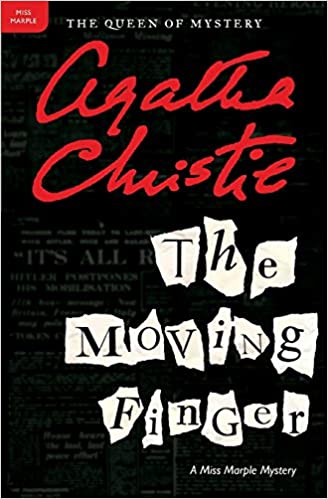 Lymstock is a town with more than its share of shameful secrets—a town where even a sudden outbreak of anonymous hate mail causes only a minor stir. But all that changes when one of the recipients, Mrs. Symmington, commits suicide. Her final note says "I can't go on," but Miss Marple questions the coroner's verdict of suicide. Soon nobody is sure of anyone—as secrets stop being shameful and start becoming deadly.
Whose Body?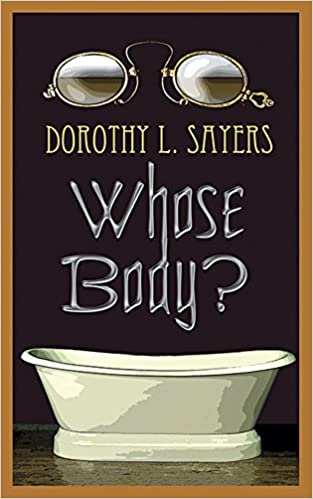 There's a corpse in the bathtub, wearing nothing but a pair of pince-nez spectacles. Enter Lord Peter Wimsey, the original gentleman sleuth. Urged to investigate by his mother, the Dowager Duchess of Denver, Lord Peter quickly ascertains that the sudden disappearance of a well-known financier is in some way connected to the body in the bathroom. But discovering exactly which way they're related leads the amateur detective on a merry chase. Written by a master of the…
Snow White with the Red Hair: Volume 1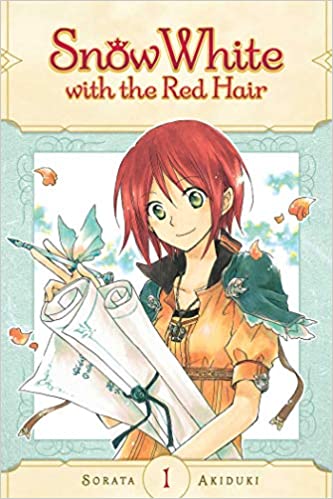 A romantic retelling of a classic fairy tale about a beautiful herbalist and a lovestruck prince. Shirayuki is an herbalist famous for her naturally bright-red hair, and the prince of Tanbarun wants her all to himself! Unwilling to become the prince's possession, she seeks shelter in the woods of the neighboring kingdom, where she gains an unlikely ally—the prince of that kingdom! He rescues her from her plight, and thus begins the love story between…
Steelheart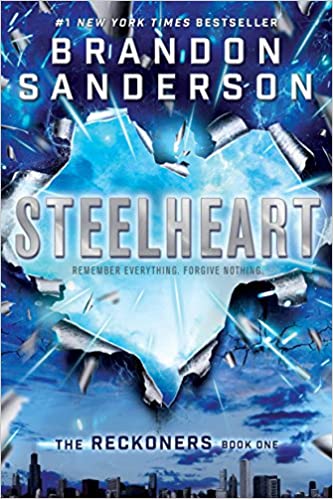 Ten years ago, Calamity came. It was a burst in the sky that gave ordinary men and women extraordinary powers. The awed public started calling them Epics. But Epics are no friend of man. With incredible gifts came the desire to rule. And to rule man you must crush his will. Nobody fights the Epics...nobody but the Reckoners. A shadowy group of ordinary humans, they spend their lives studying Epics, finding their weaknesses, and then…
Hinds' Feet on High Places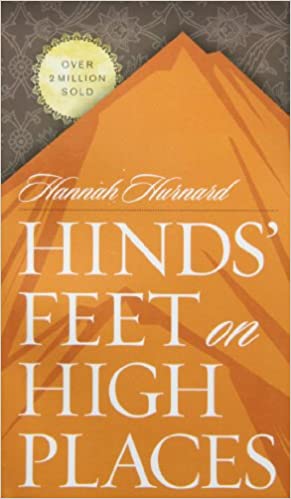 With over 2 million copies sold, Hinds' Feet on High Places remains Hannah Hurnard's best known and most beloved book: a timeless allegory dramatizing the yearning of God's children to be led to new heights of love, joy, and victory. In this moving tale, follow Much-Afraid on her spiritual journey as she overcomes many dangers and mounts at last to the High Places. There she gains a new name and is transformed by her union with the…
A Face for Picasso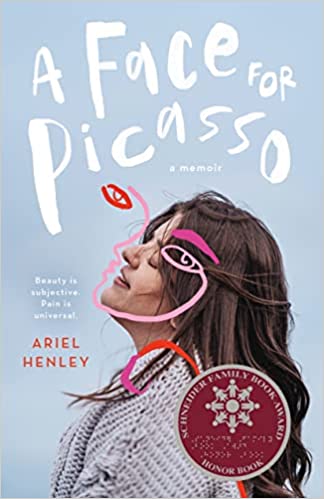 I am ugly. There's a mathematical equation to prove it. At only eight months old, identical twin sisters Ariel and Zan were diagnosed with Crouzon syndrome -- a rare condition where the bones in the head fuse prematurely. They were the first twins known to survive it. Growing up, Ariel and her sister endured numerous appearance-altering procedures. Surgeons would break the bones in their heads and faces to make room for their growing organs. While…
The Heart of Memory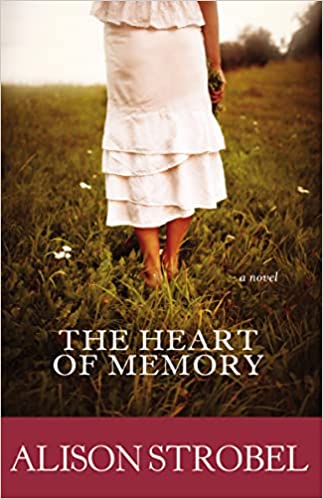 When beloved Christian writer and speaker Savannah Trover becomes gravely ill, she has to face the sham that her faith has become. Days before her heart transplant, she vows to change her ways and she renews her relationship with Christ. But when she awakens from the surgery, Savannah discovers that her faith has left her completely. Savannah's husband, Shaun, is concerned about his wife's odd behavior—and even more concerned about the secret he's keeping from…
The Heart Reader of Franklin High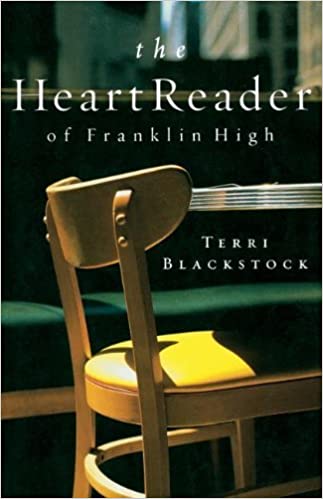 When Jake Sheffield, a typical Christian teenager, awakens to discover that he can hear the deepest spiritual needs of those around him, his friends witness the experience and begin to hear also.
Till We Have Faces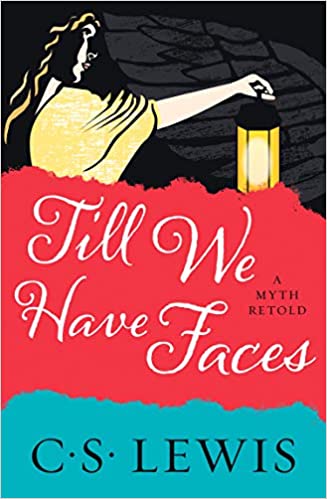 A repackaged edition of the revered author's retelling of the myth of Cupid and Psyche—what he and many others regard as his best novel. C. S. Lewis—the great British writer, scholar, lay theologian, broadcaster, Christian apologist, and bestselling author of Mere Christianity, The Screwtape Letters, The Great Divorce, The Chronicles of Narnia, and many other beloved classics—brilliantly reimagines the story of Cupid and Psyche. Told from the viewpoint of Psyche's sister, Orual, Till We Have…
In the Teeth of Evidence
Dorothy L Sayers' amateur sleuth Lord Peter Wimsey returns in this collection of mysteries, introduced by crime writer Elizabeth George. A must-read for fans of Agatha Christie's Poirot and Margery Allingham's Campion Mysteries. All that was left of the garage was a heap of charred and smouldering beams. In the driving seat of the burnt-out car were the remains of a body . . . An accident, said the police. An accident, said the widow.…
I would love to hear the books you are using for this prompt, leave your title in the comments below!