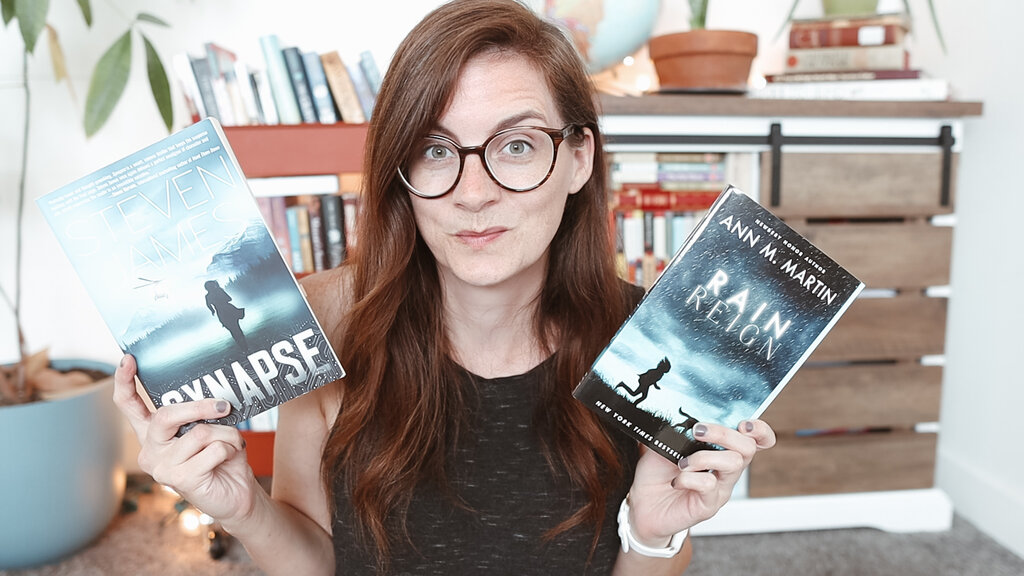 TELEPHONE BOOK TAG ☎️ times two
I got tagged for the telephone book tag by two people on the same day so of course I had to give it a try!
The idea for the telephone book tag is to start with the last book the person before you started on and then you pick ten books, one at a time, that have some similar elements on the cover. So I started with the last book of each of the ladies before me (Lovely Day with Holly and Gloria Z Thompson) and took elements from each of their covers to make my next choices, then used elements from those choices to make more and so on, until I had ten books in each stack and ended up with some very different looking books!
I'm not really sure the explanation made much sense, but if you watch the video hopefully it will.
If you are interested in doing this yourself you can choose one of the books I end on as your starting book and then leave me a message in the comments sharing your ten books.
ROUND ONE BOOKS MENTIONED
If I Live
One Little Lie
Synapse
Rain Reign
Nightfall
Anne of Green Gables
Alone
Little Dog, Lost
What I Carry
The Inheritance Games
ROUND TWO BOOKS MENTIONED
Secrets of a Charmed Life
Winterhouse
The Line Between
Hate That Cat
Nineteen Eighty-Four
Fortunately, the Milk
How to Ride a Dragon's Storm
The Mysterious Benedict Society and the Perilous Journey
The Blue Castle
If you give this a try be sure to leave your results in the comments below!