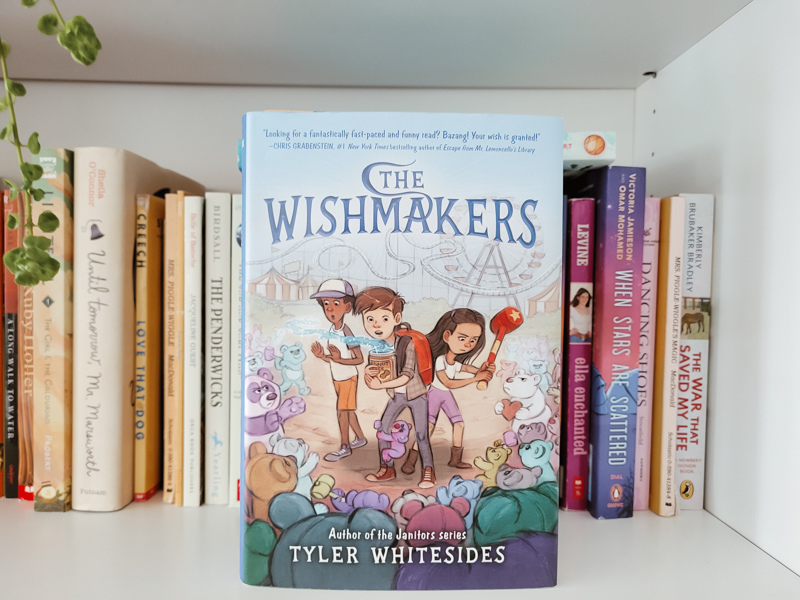 GRADE 4 BOOK LIST: 9 books I'm making my fourth grader read – mainly mystery and humorous books
A couple of weeks ago I shared my book list for my seventh grade daughter and now it's time to share the list for my fourth grade son!
Since we just got a new foster child last week I figured I would just share this list on the blog instead of filming a video for it, it makes my life a little easier in the craziness that is the first little while with a new placement.
My fourth grader has a very different type of book preference than my seventh grader, while she is mainly into historical fiction and fantasy, my fourth grader is all about the funny books with some mystery thrown in for good measure. Because of his reading tastes also being very different from mine, I actually haven't read most of these myself, I may read a few before he gets to them but as of right now I've only read two of them.
That all being said, I have added some books in that are more serious and outside of his favorite genres because I want to give him a variety and hopefully he'll end up with some new favorites!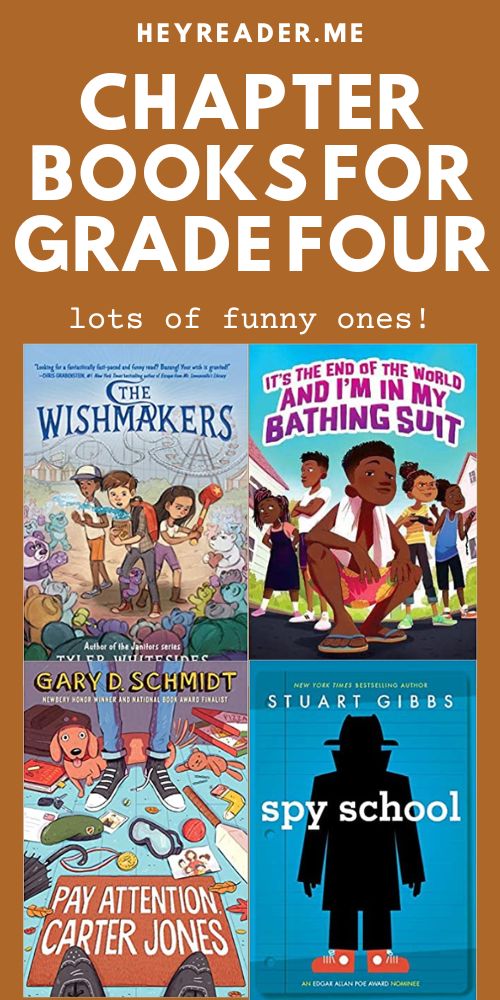 FOURTH GRADE BOOK LIST
I'm going hard hitting with this one, but as a foster family when there are good books with foster kids I want to add them in, I hope he enjoys this one as much as I did.
Ruby Holler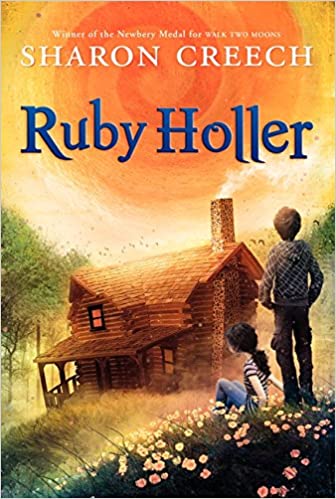 Brother and sister Dallas and Florida are the "trouble twins." In their short thirteen years, they've passed through countless foster homes, only to return to their dreary orphanage, Boxton Creek Home. Run by the Trepids, a greedy and strict couple, Boxton Creek seems impossible to escape. When Mr. Trepid informs the twins that they'll be helping old Tiller and Sairy Morey go on separate adventures, Dallas and Florida are suspicious. As the twins adjust to…
While I haven't read this book yet, I have enjoyed everything I've ever read by Gary D. Schmidt so I have high expectations for this one.
Pay Attention, Carter Jones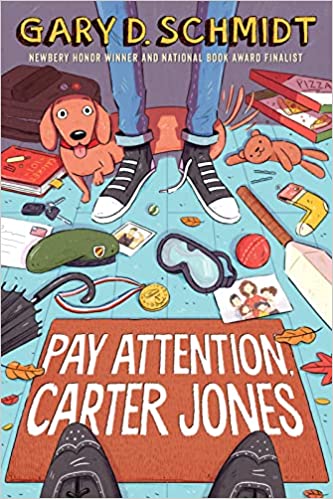 Carter Jones is astonished early one morning when he finds a real English butler, bowler hat and all, on the doorstep—one who stays to help the Jones family, which is a little bit broken. In addition to figuring out middle school, Carter has to adjust to the unwelcome presence of this new know-it-all adult in his life and navigate the butler's notions of decorum. And ultimately, when his burden of grief and anger from the past…
My son has loved Stuck by Chris Grabenstein (an Audible original) and so there are a few of his books on this list!
Escape from Mr. Lemoncello's Library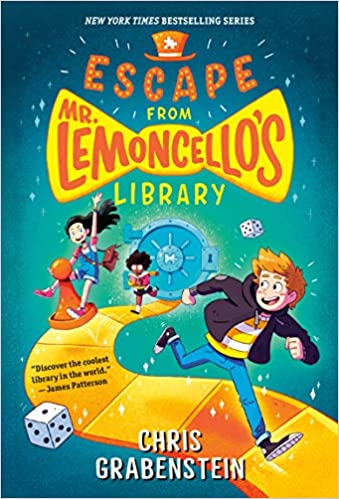 Kyle Keeley is the class clown and a huge fan of all games—board games, word games, and particularly video games. His hero, Luigi Lemoncello, the most notorious and creative gamemaker in the world, just so happens to be the genius behind the construction of the new town library. Lucky Kyle wins a coveted spot as one of twelve kids invited for an overnight sleepover in the library, hosted by Mr. Lemoncello and riddled with lots…
Erik Vs. Everything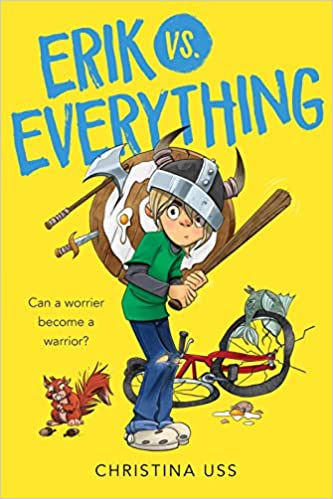 Meet Erik Sheepflattener. Each member of his modern-day Viking-heritage family has a motto to live by. His parents have Family and Pride. His sisters have Conquer and Win. His grandfather has Turnip. But Erik is developing a motto he can truly believe in: Avoid Stuff. Mostly, Erik's fierce family ignores or discounts him, especially when he tries to say no. But while spending the summer with his rough-and-tumble cousins and older sister Brunhilde in Minnesota, axe-wielding Bru gets the idea to…
I read the description of this one to my son and he said a) it sounds hilarious and b) he actually enjoys doing his laundry.
It's The End of the World and I'm in My Bathing Suit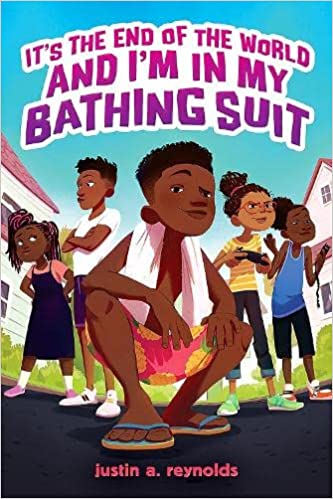 Twelve-year-old Eddie Gordon Holloway has concocted his most genius plan ever to avoid chores... especially the dreaded L-A-U-N-D-R-Y. If he can wear all the clothes he owns, he'll only have to do the laundry once during his school break. On the day of the highly anticipated Beach Bash, Eddie's monstrous pile of dirty laundry is found by his mom. And Eddie's day has just taken a turn for the worst.Now he's stuck at home by himself,…
Here's the second Chris Grabenstein showing up on this list.
The Smartest Kid in the Universe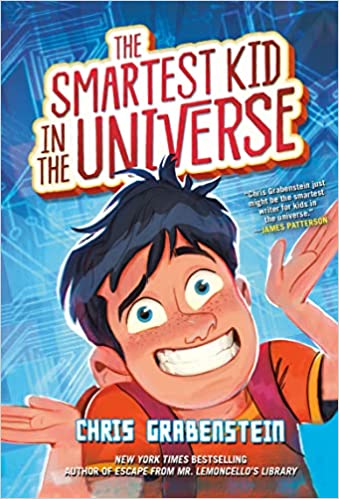 Twelve-year-old Jake's middle school is about to be shut down. Jake and his friends know their school's worth saving-if they could only figure out how! When Jake spies a bowl of jellybeans at the hotel where his mom works, he eats them. But uh-oh--those weren't just jellybeans, one of the scientists at his mom's conference is in the process of developing the first ingestible information pills. And THAT'S what Jake ate. Before long, Jake is…
I read this book a few months ago (at the insistence of my seventh grader) it's completely ridiculous and I think he'll love it.
The Wishmakers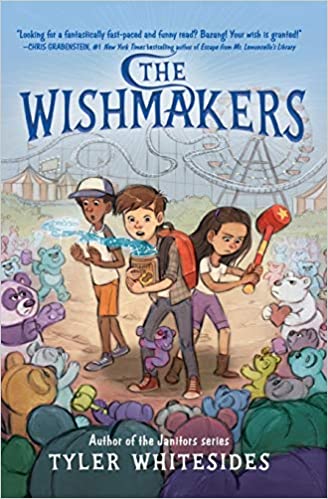 Twelve-year-old Ace's life is about to change in the most unexpected and magical ways—all because of a peanut butter jar. When he opens it, he inadvertently releases a genie named Ridge. Now a Wishmaker, Ace is given a week to complete a seemingly impossible quest, and if he fails the world will end in the most tragic (but cuddly) way imaginable. Luckily, Ridge can help by granting Ace an unlimited number of wishes…as long as…
Space Case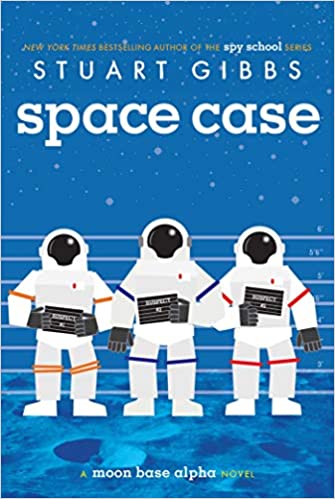 Like his fellow lunarnauts—otherwise known as Moonies—living on Moon Base Alpha, twelve-year-old Dashiell Gibson is famous the world over for being one of the first humans to live on the moon. And he's bored out of his mind. Kids aren't allowed on the lunar surface, meaning they're trapped inside the tiny moon base with next to nothing to occupy their time—and the only other kid Dash's age spends all his time hooked into virtual reality…
Spy School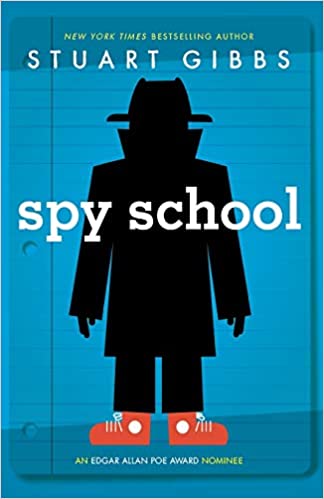 Ben Ripley may only be in middle school, but he's already pegged his dream job: CIA or bust. Unfortunately for him, his personality doesn't exactly scream "secret agent." In fact, Ben is so awkward, he can barely get to school and back without a mishap. Because of his innate nerdiness, Ben is not surprised when he is recruited for a magnet school with a focus on science—but he's entirely shocked to discover that the school…
Do you have any books you would add to this list? I would love for you to leave them in the comments below!